Shop Smith and Edwards
Featured Products
Shop Smith and Edwards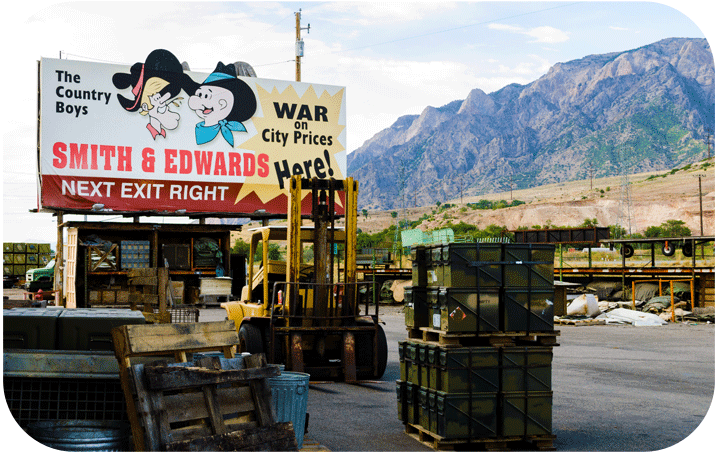 We've got plenty of ammo boxes for you to take home....
We've got what you want!
Smith & Edwards is the most fun, the most "everything," the most treasure-filled store we know of! Where else can you find all this under one roof.
One of the things that's unique about Smith & Edwards is that we don't just sell you things - we live the lifestyle. We know what to carry because it's things we'd use ourselves. We're cowboys, ranchers, and rodeo competitors on our days off. We've served overseas, led Boy Scouts, and we've caught a wide bounty of fish and game across the West. We can fruit and salsa and make mouthwatering jerky, we make paracord bracelets, we prepare for disaster and help each other out. We DIY and we help our neighbors fix up their home and garden, too.
We understand what you want because we live the same way you do. And we sell the tools we love to play with, the parts that hold our equipment and our house together, the gear that gets us where we're going. You can depend on us to give you the best of what's out there - with the best knowledge and experience you won't find anywhere else.
So welcome to Smith & Edwards. We've been here since 1947 and we'll be here for you and your family for years to come. To trade hunting adventures, canning recipes, cowboy poetry, "how you made it work" stories, and much, much, much more.