Clothing and Apparel
---
Featured Products
Online Clothing listings are coming in a little while...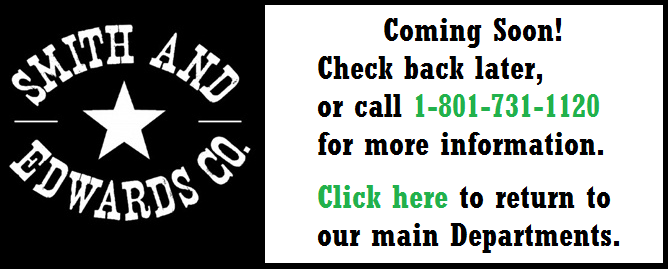 There will be Carhartt workwear, Wrangler jeans, Columbia coats, rodeo wear, camo, and much more here soon... but for now, it's only available at Smith & Edwards in Ogden, Utah. It's coming, we promise! In the meantime, you can check out what is available by browsing our main departments here.
You'll never be too hot or too cold with apparel from Smith and Edwards. We'll make sure you're just right! With clothes for the whole family - men's, women's, and kids' clothing - you'll find brands and styles you love at great prices.
Choose form a large selection of fashion clothing for the family - but it doesn't stop there. Outdoor wear, work wear, Western clothing, hunting clothing, and coats for gents, ladies, and children, even raincoats.
With many top brands to choose from you will find quality products at affordable prices. With over 65 years of apparel experience, Smith and Edwards has new jeans and shirts for the entire family.
---
Keep exploring Smith & Edwards...
Craig has the activewear and men's apparel you want - and he knows what you need because he lives it, too! As a two-time steer wrestling champion and an outdoorsman, Craig's spent the last 10 years searching for the best rodeo, hunting, and work gear so you can work hard and play hard.