Fire & Lighting Essentials
Light your way to safety with these emergency lights and lanterns. Stock your bail-out bag or emergency kit with LED flashlights, headband lights, and don't forget about lanterns! Great in any emergency situation, from blackouts to late-night tire changes, you'll have a back-up light to rely on.
Light your way through the storm, along the highway, or just down to the braker with these emergency lanterns and flashlights from Smith & Edwards. We've got your emergency lighting needs: battery-powered or solar-powered, even Cyalume Glow Sticks that power themselves, all these emergency lights are portable and easy to store in your kit. Plus, you'll find emergency candles here that are great for warmth as well as light. You'll round out a very important component of your emergency gear with these lighting essentials.
Here's a DIY emergency lighting idea: take an emergency candle or two, place them in a wide mouth pint or quart Mason jar with some matches or a lighter, and then screw on a plastic lid to keep the kit together. Now when the lights go out, you've got a candleholder and heat source for warming your food.
Categories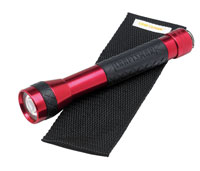 During an emergency, there's always a high chance of low visibility. Let Smith and Edwards help prepare you for that chance with flashlights of every size, brightness, battery type, style, and brand. Plus, click here for Replacement Flashlight Bulbs for your Maglite and more.
View Products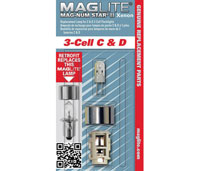 Unless you've made the switch to LED, be ready to replace the bulb in your flashlight from time to time. We have many types like Dorcy Krypton bulbs, and plenty of Maglite bulbs.
View Products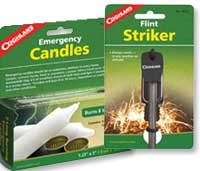 Ideal to have in your emergency bags and kits as well as in the kitchen in case of power outages, choose from several styles of emergency candles and glowsticks here. You'll find 4" and 5" candles, in small packs as well as bulk. Light your way to safety or just the breaker with firestarters and an emergency candle from Smith & Edwards.
Whether you just need a little light, or you need heat as well, you'll find the emergency candles you need here at Smith & Edwards. Choose from single-wick or three-wick candles. The three-wick candle by Coghlan's allows you to heat food over its flames, lasting 12-36 hours depending on the number of wicks lit. You'll also find several styles of fire starters, from waterproof matches to flint and steel - good even in the rain.
Great for at home as well as your roadside emergency kit, you can rely on these survival candles, fire starters, and glowsticks in your time of need.
View Products
Products