Communication & Navigation
Whether you're building your 72-hour kit or roadside emergency kit, or you're looking for more camping gear that you can also keep in your bail-out bag, you'll find all the emergency navigation tools you need, as well as ways to keep in contact with your family as well as news stations and weather updates. We've put together some of our most reliable equipment here for you to add to your survival kit.
Whether you're expecting to spend time in the woods, or you just want to be prepared for disaster, this is a great place to start. We've got great survival compasses here that will help you find your way out of the woods, or to safety. You'll find emergency whistles and signals, that will help you keep in touch with your group, or help you locate missing people. And our emergency radios have been chosen for their extreme utility.
Battery-powered, hand-crank, and solar-powered, these radios will help you figure out what to do next - stay, or proceed - in a weather or emergency event. You'll be able to protect your family and make solid decisions with the emergency communication and navigation tools we've selected for you here at Smith & Edwards.
Categories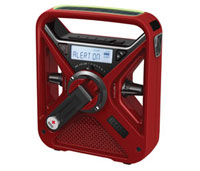 When the weather takes a turn for the worse, or you need to know what's happening in your hometown, you'll be prepared with your emergency radio. And these aren't your parents' emergency radios: these solar-powered and hand-crank radios can pick up weather alerts, glow in the dark, and even charge your cell phone.
One of these radios might be your only connection to the outside world some day - so make sure you've got a good emergency radio you can rely on. We've chosen these radios for their durability, functionality, and usability in survival situations. Get notified of bad weather at home, out camping, or on vacation - you'll get up-to-date weather information with a good weather radio like these Etons. A portion of the Etons' sales goes to suport the Red Cross, so you're helping others in need when you order an Eton radio.
Some of these radios also provide light, and can play music through your headphones. Perfect for soothing the little ones to sleep while the storm rages outside the house or shelter. Be prepared with an emergency radio from Smith & Edwards.
View Products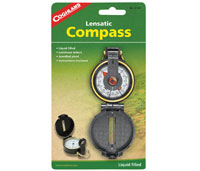 These survival compasses are easy to use and they're a must for your 72-hour kit, car emergency kit, or your emergency gear at home. Whether disaster hits or you nust need to find your way back to the campsite, a compass will help you get to safety.
Whether you're looking for a simple compass, a lensatic compass, or a combination tool that can also be a whistle, matchbox, and more - we've got the survival gear you need to prepare for anything. These compasses are designed for use on-the-go. Whether you're planning to be out in the wilderness using this compass, or you're anticipating evacuation, a compass will help you make good decisions on what direction to go.
View Products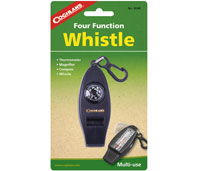 Put a whistle in your emergency kit or bail-out bag for every member of your family. We've chosen several excellent whistles and signals that you can keep in your emergency gear or 72-hour kits in the event of disaster, evacuation, or simply nighttime hikes. Extremely low-cost and easy to use, some of these whistles also feature compasses and other survival tools to help you and your family thrive in any situation.
Lightweight, easy to use, and priced so you can buy one for everyone in the family, you'll be glad you got these survival whistles for your emergency kits. You can even keep our smaller emergency whistles on your keyring, so it's always there when you need it. Great for signaling for help or to comminicate over a distance. Take your family out to a park or a remote area and test them out. You can agree on certain whistle blows to be your family's code.
View Products
Products