King's CamoŽ Men's Short Sleeve Cotton Tee
Product Details
Product Weight: 0.50 LB
Shipping Dimensions: 0.25" x 11.00" x 13.50"
ADDITIONAL INFORMATION
At home or on the hunt, King's Camo's short sleeve tee is the perfect fit. You'll love the cotton/poly blend, allowing the shirt to breathe and wick the moisture away. Check out the matching cargo pants and hat in either the Mountain Shadow or Desert Shadow pattern. Looking good never was so easy!
Important Sizing Information!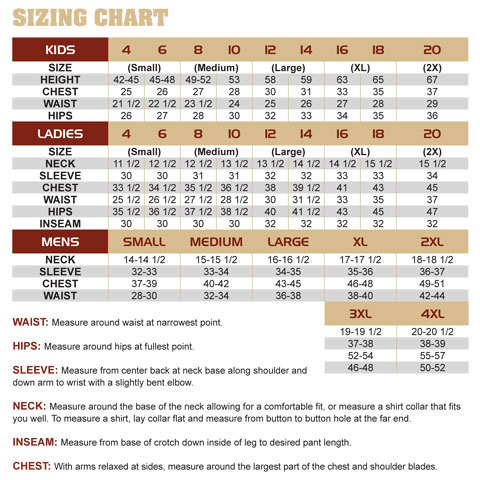 You may also be interested in: