Fishing Tackle and Bait
---
Featured Products
Coming Soon...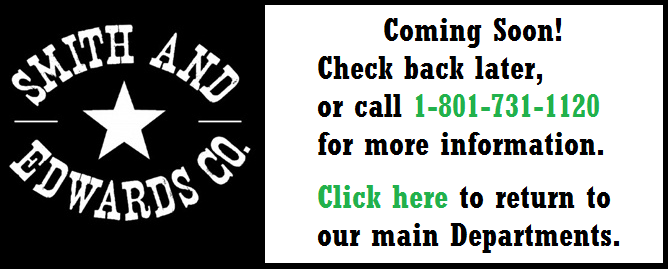 There will be merchandise here soon, but for now it's only available in the Utah store. Don't fret, it'll be online soon! In the meantime, you can check out what is available by browsing our main departments here.
Smith and Edwards' Fishing department has everything you need for a great time on the water. Think of us as your secret weapon, the online fishing and tackle shop you can rely on to get you a great catch.
We can easily outfit you with the fishing tackle you need, whether you are just getting started, or have been fishing your whole life. Smith and Edwards is known for our huge selection of the tried and proven fish lures and bait that will help you land the BIG ONE. We have all the latest products from all of the leading manufacturers.
Don't forget that we are the Willard Bay experts here in Utah - so we know our gear and what works! We will be happy to help you get you the best gear to ensure that you will have a successful fishing trip. And sure, we've got Utah fishing licenses for your trip - click here!