Smith & Edwards Chap Hide Horn Wrap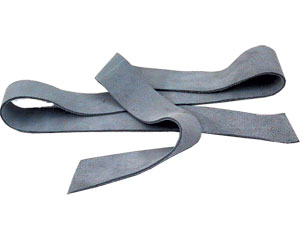 Made of chap hide
1-3/4" wide horn wrap
Average length is 4 feet
Made in our tack shop in Ogden, UT
Colors may vary between tan and dark brown
We will choose what is shipped to you
Manufacturer

SMITH AND EDWARDS MANUFACTURING
Product Details
Product Weight: 0.40 LB
Shipping Dimensions: 3.00" x 3.00" x 2.00"
ADDITIONAL INFORMATION

Wrap your horn with chap hide strips so you can dally your rope when roping. This will protect your horn!

These horn wraps are nice quality, cut here in our tack workshop in Ogden, Utah. Length depends on our hides, your wrap may be between 3 feet and 6 feet long.
You may also be interested in: