SmithandEdwards.com Customer Reviews
Feedback customers have sent us after receiving their packages from Smith & Edwards:
Smith & Edwards had exactly what I was looking for, at a great price.
Thanks for your help. It is really nice to actually get to talk to someone. Will shop with you again.
Item was packaged very well, as it was breakable. It arrived in good shape and someone at your store needs a pat on the back.
I couldn't find a better price on the Yellowstone gloves + shipping anywhere else.
Order was well received! The shipping was quick, good protective packing given it was being shipped to a DPO/AP address (so was being forwarded to Asia!), item was as expected. Very happy, thanks so much for your great service and prompt attention.
Order was packaged meticulously! My item arrived faster than the predicted delivery date projected by FedEx, so that was super awesome!
I needed a very specific item, and you were willing to go the extra mile for me to get it. I don't know what you could have done better than that.
I was happy with the organized information and pricing with the ability to come pick it up in the store was most appealing. The order was packaged for easy pick up when I went to the store.
The ordering process was easy and straight forward. Delivery was excellent.
The Smith & Edwards web team is working hard to make sure you get the great Smith & Edwards experience online like you do in-store.
We've got a ways to go before the whole store is online - thanks for being patient with us! New sections of the store are coming online every month, so you folks in Sandy, Logan, Evanston, and friends who've moved further away can still find the perfect gear and gifts at the Big Fun Store.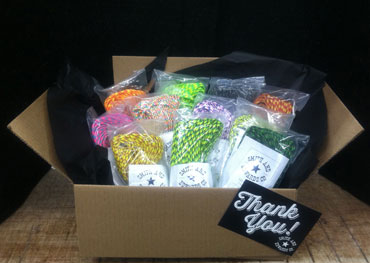 Since 1947... We've got everything you need, if we can find it!