Chocolates & Chocolate Covered Candies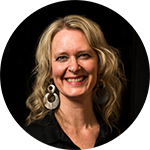 Amy has brought you all the chocolates and sweet treats you could ask for. Whether you're looking for hot new favorites in the candy and food realm, or looking for a little bit of childhood nostalgia, we know you'll find the perfect treat to satisfy those big cravings at Smith & Edwards!
AMY GRIFFITHS

Candy & Food Buyer
Please note! All candy items (especially chocolate) are perishable and are likely to melt in warm or hot weather. Please take caution when ordering perishables in the warmer months of the year.
Categories
Products